Budget-Friendly Septic Inspection Services in Cumberland County, North Carolina

Call Budget Rooter Plumbing Company! (910) 960-2564

Does your property have a septic system that needs work? Budget Rooter Plumbing Company has experienced, licensed technicians with the experience you need to take care of your septic system. We offer septic inspection services for an affordable price with high-quality services.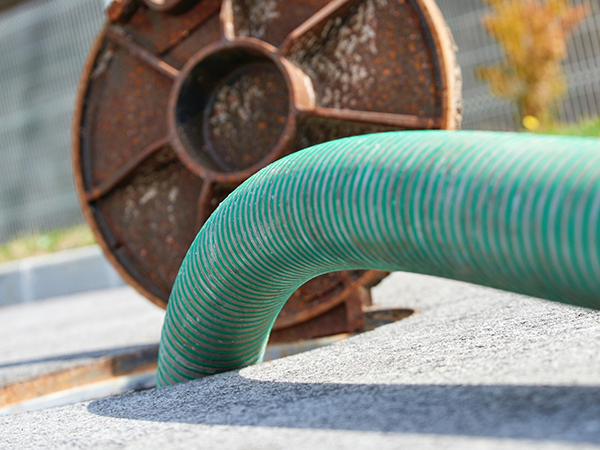 Septic Tank Inspection

Septic inspections are an important part of determining if a building's septic system is working. All septic tanks have a limited lifespan and will need work done occasionally to keep the system running. A septic inspection needs to be done to uncover and repair septic system issues before they become a huge problem. You may need a septic inspection if you have slow draining, older septic systems, unusually wet areas on your property, or sagging areas of the property. Call Budget Rooter Plumbing Company or make an appointment if you need a septic tank inspection today.
Visual Septic Inspection

If you have an old septic system, you just bought a new property with an existing septic system, or you need to get a real estate inspection, then you will need a visual septic inspection. A visual septic inspection is used to determine the condition of an existing septic tank system. These inspections leave the ground and surrounding plants mostly undisturbed. Our inspector uses visual signs such as lush plant growth compared to surrounding areas to see if there are any problems with the septic system. Then, the access caps on the septic system are checked, and the liquid levels are recorded. After the initial levels are recorded, the water gets turned on. Once the water is running, the inspector can look for pipe and drain leaks, rising water levels, and water ponding.
Full Septic Inspection

A full septic system inspection includes everything a visual septic inspection does, but it also goes into more detail. In a full inspection, the septic tank is completely opened up and examined for leaks. An inspector will determine if it is time to pump the tank or if the water level is too high or too low. Sometimes a tank will be pumped down to see if there is a blockage in the septic system. Budget Rooter Plumbing Company can perform these inspections on a routine basis or if there is a problem with your septic tank system.
Service Areas
Budget Rooter Plumbing Company services residential and municipal properties in and around, Cumberland County, North Carolina, such as:
Fayetteville, NC

Eastover, NC

Falcon, NC

Godwin, NC

Hope Mills, NC
Linden, NC

Spring Lake, NC

Stedman, NC

Wade, NC
Please submit the form below and we will reach out shortly.