Residential Plumbing Services
Residential Plumbing Services That Cover Cumberland County

Call Budget Rooter Plumbing Company!
(910) 960-2564

Have you finally decided to do something about that leak in your kitchen sink? Are you noticing the drains in your house  are clogging or the pipes are starting to leak? If so, then it sounds like it's time to give us a call! Budget Rooter Plumbing Company supplies matchless plumbing services to the homeowners in, and around, Cumberland County. All you have to do is let us know as much as possible about the plumbing issues you're experiencing and we'll diagnosis the problem and offer you a swift and affordable solution!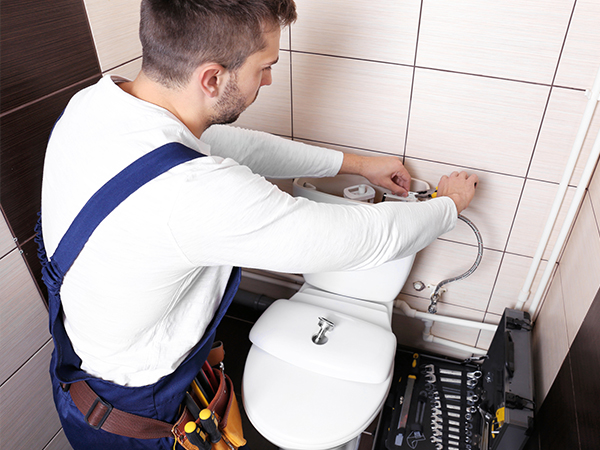 Types of Residential Services We Offer

Bathroom Fixtures
Ready to replace the fixtures in your home? Whether you're doing this because of necessity or you're looking to freshen things up, the Budget Rooter Plumbing Company team can take on your fixture installation project. From bathrooms, kitchens, and beyond, you can contact us, and we will install your fixtures for a reasonable price from licensed and experienced technicians.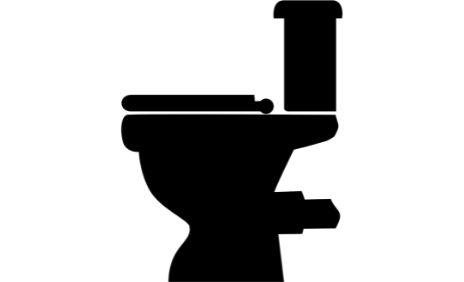 Toilet Repair
As the years go by, toilets can succumb to various issues, from flapper value leaks to the degradation of your toilet's wax rings. At Budget Rooter Plumbing Company, our technicians can make sure your bathrooms are operating the way they should be. Our technicians can provide you with complete toilet repair, installation, and replacement services. Our team offers the Cumberland County community high-quality and budget-friendly services with over 20 years of experience fixing and replacing toilets as Budget Rooter. Contact us today if you're interested in learning more.

Pipe Repair
One of the biggest mistakes you can make is taking a wait-and-see approach when you first notice something might be wrong with the piping in your home. Some things can mend themselves overtime, but we can assure you, damaged piping isn't one of them. What could start as a relatively simple repair could quickly turn into a much more extensive and costly one. If you suspect there's pipe damage somewhere within your home's plumbing system, don't put it off! Call or schedule an appointment with Budget Rooter. One of our technicians can find the source of the issue and get your piping as good as new in no time!

Drain Cleaning & Sewer Repair
Your water supply and drainage lines are fundamental systems within your home that allow for clean water to come in and wastewater to exit. If one of the drains in your system starts to accumulate debris or develops a clog, this can cause your system's functionality to slow down or, worse–come to a complete stop. Luckily for you, if you work with Budget Rooter, we can provide you with reliable and affordable drain cleaning services. If your system is at the point where repairs are needed, we can take that on as well! Whether the issue is with one of your drains or if the problem goes all the way into your main sewer lines, Budget Rooter has the tools, experience, and professional workforce you'll need to get the job done.

Sump Pump Maintenance & Repair
Have you had enough of reoccurring leakage or flooding issues in your home's basement? Is it to the point you can't help but sigh when it rains because you know what's coming? Sump pumps are the final line of defense when it comes to property flood prevention, so it's a vital component of your home's drainage system and needs to be maintained. Your Budget Rooter team can help you stay on top of sump pump maintenance, as well as repair your sump pump if heavy rains, drainage backups, or burst pipes lead to more severe damage.

Water Line Installation & Repair
Have you ever heard of Polybutylene? You may also know it as Qest, Polypipe, or Blue Pipe. It's a type of plastic commonly used in the 1970s—1990s in water supply piping because it was easy to install and lower in cost. Unfortunately, it turns out that Polybutylene pipes cannot handle the standard disinfectants used in the public water supply. Over time, this will cause the lines to crack within, and as those cracks expand, they become more prone to rupture.
If you have a residential property still using Polybutylene based water lines, it is only a matter of time before they become too brittle to function. Contact Budget Rooter Plumbing Company today to take preventative measures.
Do You Need a Technician Immediately?
CALL (910) 960-2564 NOW!
Service Areas
Budget Rooter Plumbing Company services residential and municipal properties in and around, Cumberland County, North Carolina, such as:
Fayetteville, NC

Eastover, NC

Falcon, NC

Godwin, NC

Hope Mills, NC
Linden, NC

Spring Lake, NC

Stedman, NC

Wade, NC
Please submit the form below and we will reach out shortly.