Do You Need Green Plumbing Updates?
Call Budget Rooter Today!
(910) 960-2564
In today's world, there are lots of modern trends that inspire people to update their homes with green plumbing options. There are several plumbing options that allow you to save water, cut costs, and use less energy. For green plumbing updates for your home, contact Budget Rooter Plumbing Company.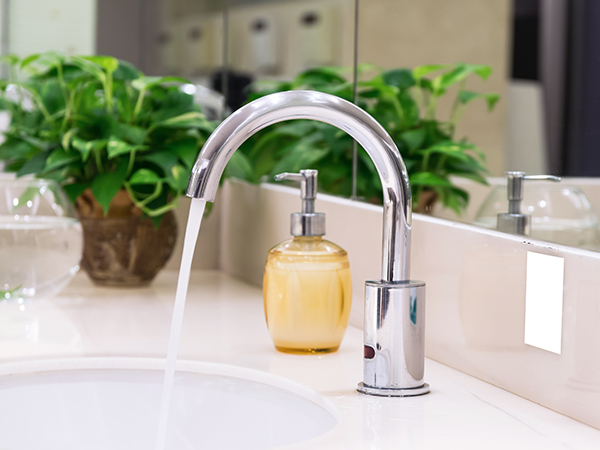 Tankless Water Heaters

Interested in a green alternative for your water heater? Tankless water heaters, or on-demand water heaters, are a great option because they do not need to store water. Tankless water heaters can heat water directly when a hot water tap is being used. Since the water heater does not need to be replenished, you will never run out of hot water. Budget Rooter Plumbing Company can install a tankless water heater in your home or replace your current water heater with a tankless one.
Low Flow Fixtures

Low flow fixtures include shower heads, toilets, and sink faucets that use less water than normal fixtures. These fixtures can reduce water usage by around 60% compared to regular fixtures. If you would like any of the above low flow fixtures installed or replaced, call Budget Rooter Plumbing Company today.
Recirculating Systems

Recirculating hot water systems move hot water to fixtures without waiting for the water to get hot. Recirculating systems quickly move the water rather than relying on low water pressure. These systems are usually activated by a thermostat, so the pump is turned on when the water temperature goes under a certain temperature. There are two types of recirculating systems, and Budget Rooter Plumbing Company can install both.
Dedicated Loop Recirculating Systems

The circulation pump on a dedicated loop recirculating system is mounted to the bottom of the hot water tank. Then, the hot water pipe can be installed in a loop in the home, looping around so it passes near each plumbing fixture. Each fixture gets connected to the loop through a hot water valve.
Integrated Loop Recirculating Systems

This type of system is mainly used on newly constructed homes or retrofits. It has a pump under the fixture that is farthest away from the hot water heater. The pump will have a sensor that turns the pump on when the temperature is below 85 degrees Fahrenheit and switches the pump off when the temperature is 95 degrees Fahrenheit. Some newer pumps may have different temperature settings. In this system, hot water is cycled through intermittently.
Service Areas
Budget Rooter Plumbing Company services residential and municipal properties in and around, Cumberland County, North Carolina, such as:
Fayetteville, NC

Eastover, NC

Falcon, NC

Godwin, NC

Hope Mills, NC
Linden, NC

Spring Lake, NC

Stedman, NC

Wade, NC
Please submit the form below and we will reach out shortly.